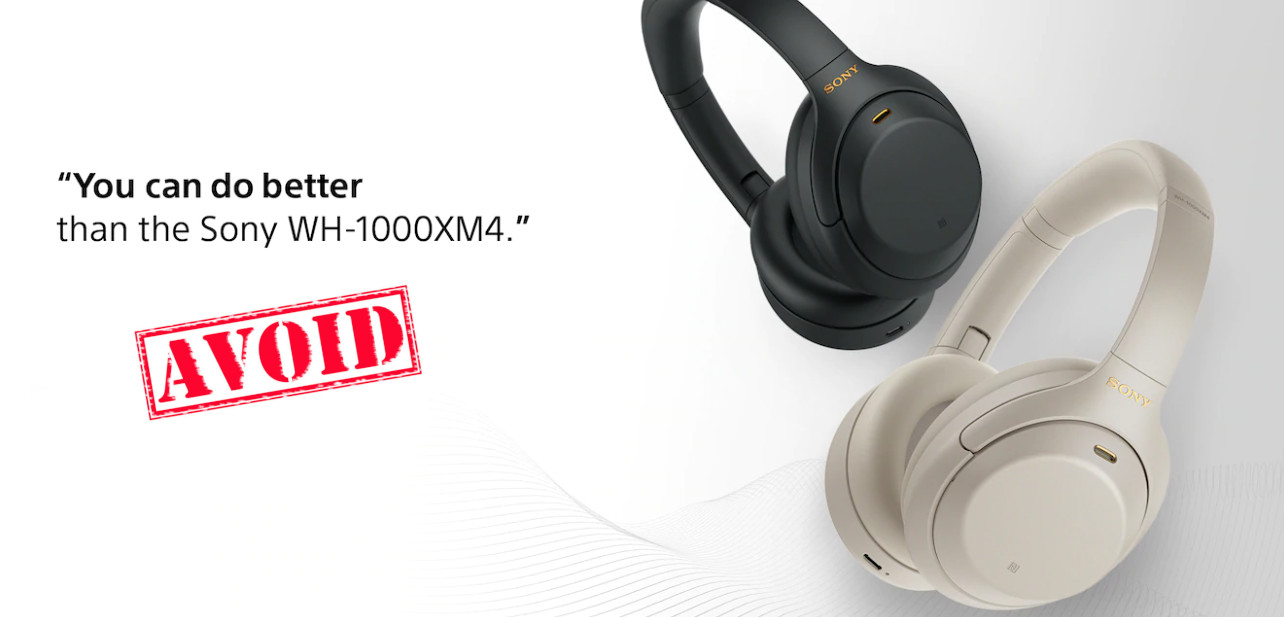 Beware the Overseas Warranty
---
Adjudicate Today appoints adjudicators to resolve payment disputes in the Australian building and construction industry. Too date, over 14,000 disputes. When a mediator and facilitator of mediations, including Produce and Grocery Industry Ombudsman for the Commonwealth, I have experienced several thousand more disputes. Banks, telcos and utilities know how to take tough negotiating positions but Sony, the electronics giant, takes first prize.
Corporations that use their power to 'just say no' should be called out.
Recently, two days after international release, I purchased the highly touted 'bells and whistles' top of the line Sony wireless headphone model WH-1000XM4 from the Sony shop in Bangkok (I have been unable to return to Australia for 6.5 months). The headphone has an advertised 1-year warranty which may be contrasted with longer periods in some other countries.
The headphone does not work with my Samsung 8K 82-inch TV. The sound breaks up and is badly distorted. After 4 resets of both the headphone and TV, the sound corrects itself and is warm and generous but gradually drops out of lip sync with the movie.
Sony support (I was directed to the UK for Thailand support) suggested an upgrade to the software and then hung up. Problem was that the headphone was already upgraded. I emailed support requesting a replacement headphone. Sony response was to 'check the latest software update of the TV'. I responded that my Bose headphones worked perfectly with the TV and internet blogs have identified the glitch with the headphone. I requested either a replacement headphone or full refund. I requested Sony provide a copy of their Thai warranty as none came in the box.
They responded by emailing the terms of conditions of using their website! Nothing about their warranty. Googling, I found the Thai warranty.
Section 2 (r) states the warranty excludes and does not cover any damage, loss, malfunction, defect or other issue arising from or related to: (r) use of the product with another product, accessory or software…'
To my knowledge, headphones must be connected to another product to produce sound. The Sony 'warranty' expressly disclaims all responsibility when the headphones are connected to another product, which includes working with other Sony products, and after one year there is no warranty under which to claim.
Meanwhile Sony refuses to either replace my headphones or provide a refund saying 'it's a compatibility issue and unfortunately Sony warranty does not cover compatibility issues with non-Sony Products'. Not quite true. The Thai warranty doesn't extend to compatibility issues with other Sony products.
However, in their final email, they say: 'I will be escalating this issue to a higher department to consider this issue in the new software edition.'
So, Sony agrees they have a software issue but still refuse to replace the headphones or refund the purchase price. You can do better than the Sony WH-1000XM4.
None of this could happen under Australian consumer laws. Beware meaningless, false and misleading overseas warranties. Buy in Australia.