ROBERT (BOB) GAUSSEN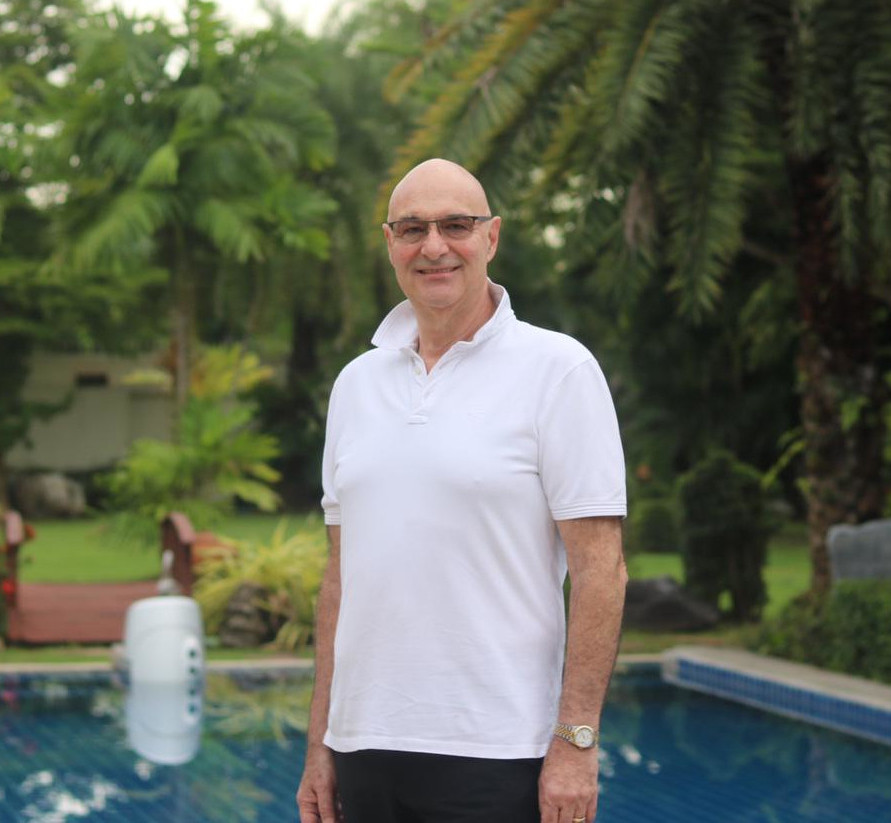 Bob Gaussen is the Owner of Adjudicate Today Pty Ltd, a Senior Adjudicator, Senior Mediator and previously Produce and Grocery Industry Ombudsman for the Commonwealth Government. He is the editor of this site.
In 1988, Bob was appointed the NSW Bicentennial Scholar in management, industrial relations and mining and studied Labour Law and Alternative Dispute Resolution in the United States at Harvard University. A further two scholarships were awarded by the United States Information Agency allowing study of the US political process through observing the Presidential campaign of three candidates (Dole - Republican, Babbitt - Democrat, Jackson - Rainbow coalition) and also study of the US coal transport and distribution network.
In 1990, Bob was appointed by the then NSW Premier to become a senior adviser on industrial relations with particular regard to implementing new industrial relations policies and advising on the people portfolios: education, prisons, police and health. Duties included representing the Crown and managing major government interventions in private sector disputes, including the building and construction industry.
In April 1994, Bob Gaussen left the public sector to establish Mediate Today which is Australia's successful commercial provider of ADR services. In 2000, Adjudicate Today became a trading unit of Mediate Today and in 2004 was registered as a separate company.
Adjudication Experience
1992 - 1994. Coordinated policy advice to NSW Premier and Minister for Industrial Relations scoping the possibility of security of payment legislation.
1999 - 2015. Managing Director, Adjudicate Today
1999 - 2000. Advised building and construction industry on security of payment legislation.
2000 - current. Policy advice to governments of NSW, Queensland, Victoria, ACT, Tasmania, SA, Malaysia, Thailand and Singapore about security of payment legislation and developed Adjudicate Today as Australia's largest and most active ANA.
2000. Appointed adjudicator in NSW.
2002. Appointed adjudicator in Victoria.
2004. Registered as adjudicator in Queensland.
2010. Appointed adjudicator in ACT and Tasmania.
2011. Appointed adjudicator in South Australia.
Mediation Experience
Produce & Grocery Industry Ombudsman (2001 - 2006), appointed under contract to Federal Government to mediate disputes under the Produce & Grocery Industry Code of Conduct.
Mediated disputes in Compulsory Third Party insurance, worker's compensation, personal injury, local government, workplace relations, partnership, banking, defamation, franchise, computing and telecommunications. The value of these disputes is in excess of $5.4 billion.
Chair, Cross City Tunnel Community Liaison Committees (Kings Cross and Central).
Chair, M5 East Freeway Air Quality and Community Liaison Group.
Facilitated disputes including telecommunications tower and cables, Strickland House Vaucluse, Canoon Road Recreation Centre, Royal Rehabilitation Centre Sydney, and Education policy development in both NSW and Queensland.
Accredited farm debt mediator, Farm Debt Mediation Act
Specialist mediator for technology disputes.
International member, American Arbitration Association.
Fellow, Australian Institute of Company Directors.
Director, 1997 - 1999 Australian Dispute Resolution Association
1994 - 2011 Managing Director of Mediate Today with responsibility for the development of ADR business in Australia and internationally.
ADR Trainer, Mediate Today.
T.U.P. (Harvard University)
Certificate of Commercial Mediation.
Conducted over 600 mediations
Bob has retired from management of Adjudicate Today but as owner retains a keen interest in its activities, particularly relations with industry participants and governments.