Maxwell Tonkin
Professional Details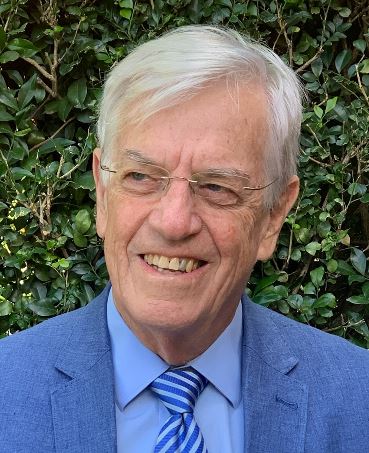 | | |
| --- | --- |
| Name | Maxwell Tonkin |
| Grade | Chief |
| Rate* | $530 per hour (incl. GST) |
| ABN | 87 117 188 137 |
| Registration | 105 |
*HOURLY FEE ON AGREED APPOINTMENT BY PARTIES
Click here to search for another Adjudicator
Profile
---
Max is a Chartered Professional Engineer with more than 45 years experience in building and engineering projects, including 25 years in contract development, contract administration and dispute resolution.
From 2001 until 2005 Max was General Manager, Procurement Systems in the NSW Department of Commerce (formerly Department of Public Works and Services, now Department of Finance, Services and Innovation). The Department managed a very extensive building and engineering capital works program for the State. Max was responsible for tendering and contracting systems for construction projects. He provided advice to the Minister and Department officers on all aspects of building and engineering construction contracts, including contracting strategies, commercial terms, selection of service providers and contract administration. From 1995 to 2001, Max was Manager Contracts, responsible for the management and resolution of construction contract disputes by mediation, expert determination, arbitration and litigation. Since leaving the public service, Max has specialised in statutory adjudication of contract disputes.
Max is a senior adjudicator, accredited under the Building and Construction Industry Security Payment Act 1999 (NSW), equivalent Acts in Victoria, Tasmania, ACT and South Australia, and the Construction Contracts Act 2004 (WA). He has completed more than 550 adjudications since 2003 dealing with payment claims of up to $350 million involving complex legal, engineering, building and commercial issues.
In May 2013, Adjudicate Today appointed Max to the role of Chief Adjudicator, NSW. In that role, Max mentors newly accredited adjudicators and provides on-going guidance and assistance to adjudicators at all levels. Max is also the principal trainer for Adjudicate Today and has undertaken adjudicator training programs under the Building and Construction Industry Security of Payment Acts in NSW and Victoria.
Qualifications
---
BE (Civil) University of Sydney
Master of Project Management University of Technology, Sydney
Master of Dispute Resolution University of Technology, Sydney
Chartered Professional Engineer
Accredited adjudicator in NSW, VIC, SA, ACT, TAS, WA
Chief Adjudicator in NSW
MIAMA 2001 – 2009 (NSW Chapter Committee 2006 – 2009)