Sean O'Sullivan
Professional Details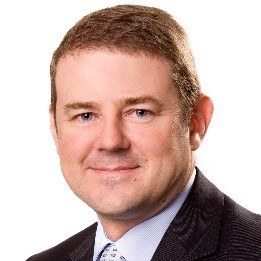 | | |
| --- | --- |
| Name | Sean O'Sullivan |
| Grade | Senior |
| Rate* | $495 per hour (incl. GST) |
| ABN | 35 262 692 173 |
| Registration | 106 |
*HOURLY FEE ON AGREED APPOINTMENT BY PARTIES
Click here to search for another Adjudicator
Profile
---
Sean is a senior adjudicator under security of payment legislation in seven of Australia's States and Territories, and has acted in more than 300 adjudications with amounts in dispute up to $100 million.
As a leading construction lawyer and heading Moray & Agnew Lawyers' construction & infrastructure practice, he has significant experience in the resolution of security of payment and construction disputes through adjudication, litigation, arbitration, expert determination and mediation.
Sean has acted in many construction and building actions involving allegations of defective work, professional negligence and home owners' warranty claims for and against contractors, owners and owners corporations.
Sean has acted in some of Australia's seminal cases in the High Court of Australia and the Supreme Courts and Appellant Courts of NSW and Queensland. A small selection include:
Probuild Constructions v Shade Systems [2018] HCA 4
Mt Lewis Estate v Metricon Homes [2017] NSWSC 1121
Lahey Constructions v Trident Civil Contracting [2013] NSWSC 176
Clyde Bergemann v Varley Power [2011] NSWSC 1039
Chase Oyster Bar v Hamo Industries [2010] NSWCA 190 (as Intervening Respondent)
Dualcorp v Remo [2009] NSWDC Matter 1685/08
Brewarrina Shire Council v Beckhaus Civil [2003] NSWCA 4
He has been appointed as mediator to resolve disputes between litigants in a number of NSW District Court cases.
Prior to becoming a lawyer, Sean gained extensive project management and contract administration experience from 10 years working as a project engineer, construction manager and project manager for BHP and a NSW state-owned corporation on a host of multi-billion dollar and strategically significant projects through Australia and New Zealand.
Qualifications
---
Master of Business Administration, Deakin University
Bachelor of Laws (Hons), Macquarie University
Bachelor of Engineering (Civil), University of Newcastle
Admitted to the Supreme Court of NSW and High Court of Australia
Registered adjudicator in NSW, WA, VIC, QLD, SA, ACT, TAS